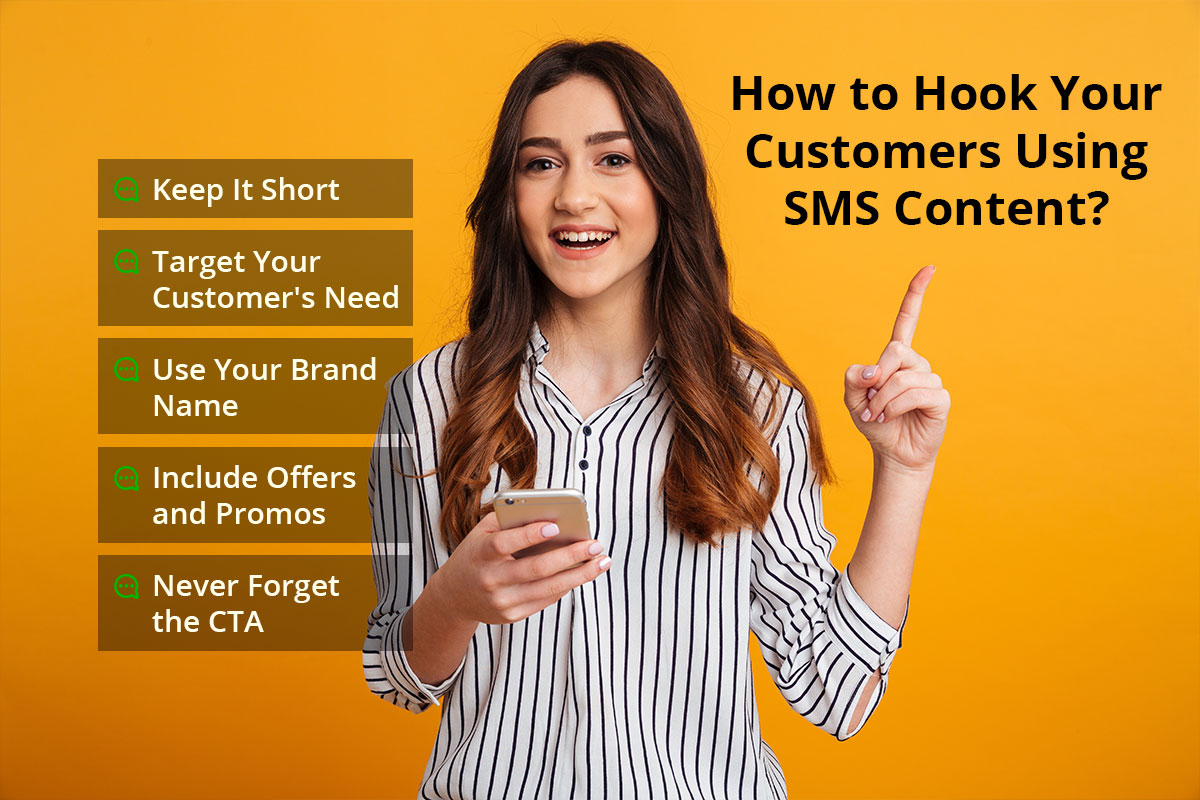 How to Hook Your Customers Using SMS Content
SMS marketing is far from dead or irrelevant. SMS is still one of the most effective marketing tools because it offers an excellent open rate, which is not something businesses can ignore.
If you want to engage with your audience, reach them at the right time, and make sure they read you, creating SMS content is the key. Today, we will show you how to hook customers with SMS marketing by providing a few effective tips.
Keep It Short
SMS content needs to be short but precise and to the point. You only have 160 characters to work with, which is not much when you consider you have to identify your brand and send a clear message. So, go straight to the point and use shortened links to your advantage.
Target Your Customer's Need
Before you send a message, you must have a good understanding of your customer's needs. For example, if you have a beauty brand, you shouldn't be sending anti-aging cream coupons to people in their 20s. Analyze your client's purchase history and use demographics to understand what they're looking for and cater to that.
Use Your Brand Name
You should always use your brand name at the beginning of the message so people can identify you and actually read the message you're sending.
Include Offers and Promos
An SMS marketing strategy should have exclusive coupon codes, offers, or promos to incentivize people and make your message more engaging. Include these perks whenever possible and provide a link so they can use their discount code or access the special offer very easily.
Never Forget the CTA
Last but not least, you need to include a CTA in all your SMS content. This will increase customer engagement by making your audience interact with your message. Now, there are many different CTAs you can use to your advantage, such as:
"Show this SMS", where you ask customers to show the SMS in store to get a discount.
"Click here", where you provide links to your website for people to access more information or you can link to a video, an event, etc.
"Buy now", which is a straightforward CTA that will lead your audience to the product or service you promoted in your SMS content via link so they can take action very easily.
These are only a few of the effective CTAs you can leverage to get people to take the actions you want them to.
Final Words
SMS marketing is different for each brand; some brands make it their main focus, while others use it on the side. Either way, you have a lot to gain from crafting effective SMS content that converts.