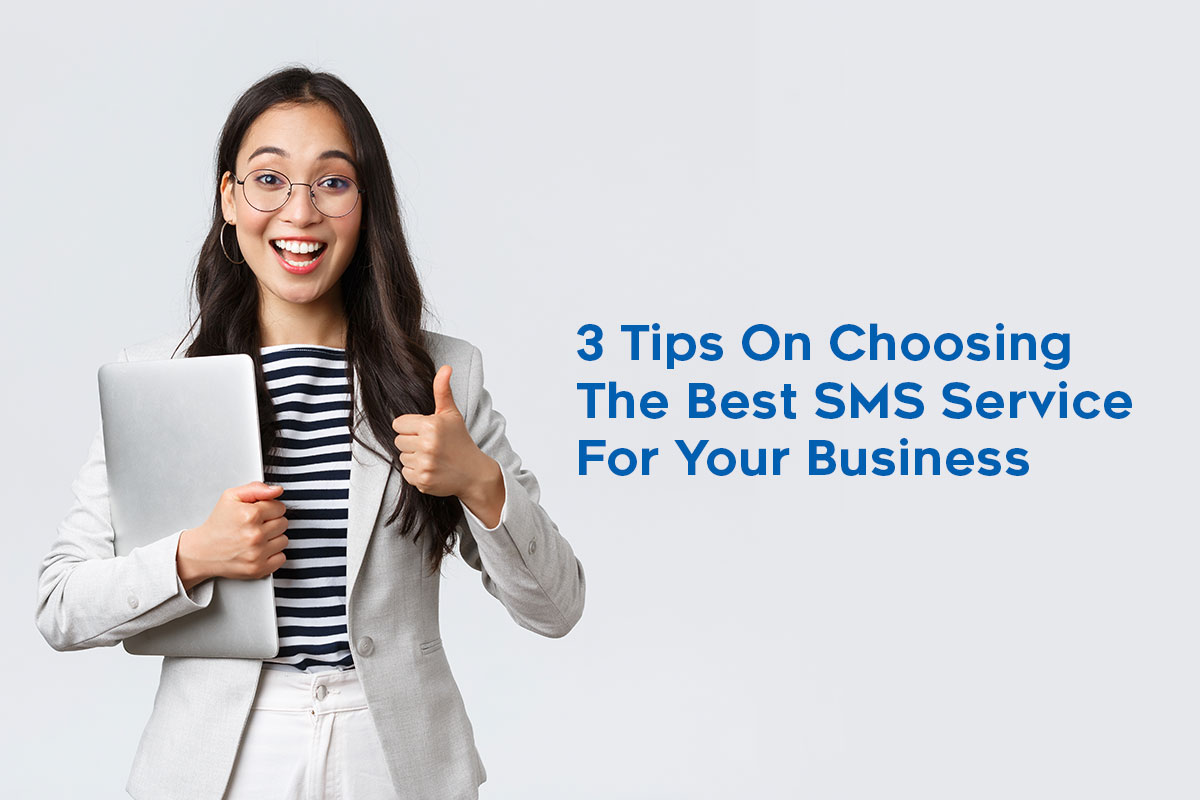 3 Tips On Choosing The Best SMS Service For Your Business
As marketers in today's digital-heavy landscape, you and I know that efficiency is key. If you have recently googled "average attention span on smartphones", you would know that an average person will only spend up to 8 seconds on a single digital material. Pair that with the clutter of app notifications, it becomes even harder for people to fully digest your marketing materials. Here are the facts:
If you didn't already know, it takes less than 8 seconds to fully read, digest and act on the information from an SMS. This shouldn't come as a surprise, because:
The SMS app is a default in every smartphone, and is always on the quick-access bar at the bottom of the homepage.
As SMSes usually come from important entities such as banks, telco providers and the government, people are more attentive to SMS notifications, and are more likely to tap and read the message.
SMS advertising is excellent in converting detailed marketing messages into bite-sized content such as coupons, exclusive offers, status updates and mini-announcements.
Now that you are up to speed, it's time to learn how to choose the best SMS service to propel your business to greater heights.
Tip #1: Its key features and ease of use
Marketing is already a tough task, so reduce your workload by choosing an SMS advertising company that simplifies your everyday work. This includes services such as:
Online Web SMS Gateway
Make it a point to equip yourself with a tool that can market your SMS from any web-enabled computer. With work from home being a common thing in today's world, a web SMS gateway is crucial in ensuring your marketing efforts will not fall behind.
Integration with existing systems
Understanding how established businesses may already have their own systems, it's important for the SMS company to include integration via Application Programming Interface (API) or more specific products such as Zapier. Either way, the objective is to ensure that the opportunity costs are reduced.
Features that promote convenience
Look for SMS marketing systems that come with key features such as phonebook management, one-click contacts import, multiple-users and multi-language support, and online delivery reports, among many others.
Tip #2: Its ability to support various modes of SMS
There is more than just one form of SMS marketing. There's bulk SMS, picture SMS and interactive SMS.
Bulk SMS
As the term suggests, bulk SMS allows marketers to conveniently reach their entire list of customers at one go.
Picture SMS
A picture SMS is an SMS with a specially-customised link or URL. It is commonly used to share images of a new food menu, new clothing line, or anything else that requires your customers to visualise.
Interactive SMS
Interactive SMS is a different kind of beast, for it can be used to conduct surveys, manage queues online and manage digital loyalty programmes. Basically, if you are looking to market a two-way communication material, look no further than interactive SMS.
Tip #3: Its cost effectiveness and profitability
There's no way to sugarcoat the fact that marketing is about cost efficiency. So, always look into the SMS blast cost whenever searching for a SMS company. This does not mean prying for discounts; Instead, it means to look for companies with pricing structures that adapt to the scope of your activation campaigns.
Moreover, look at the additional items that come with the SMS blasting services, such as customer support, monthly reports, assistance in setups and more. If they offer value-added items that accentuates your marketing efforts, then you will actually get way more for the cost you spend on blasting your SMS marketing materials.
With these tips, you now have the necessary knowledge to identify the SMS advertising company that best suits your business. Start planning for your campaign now!